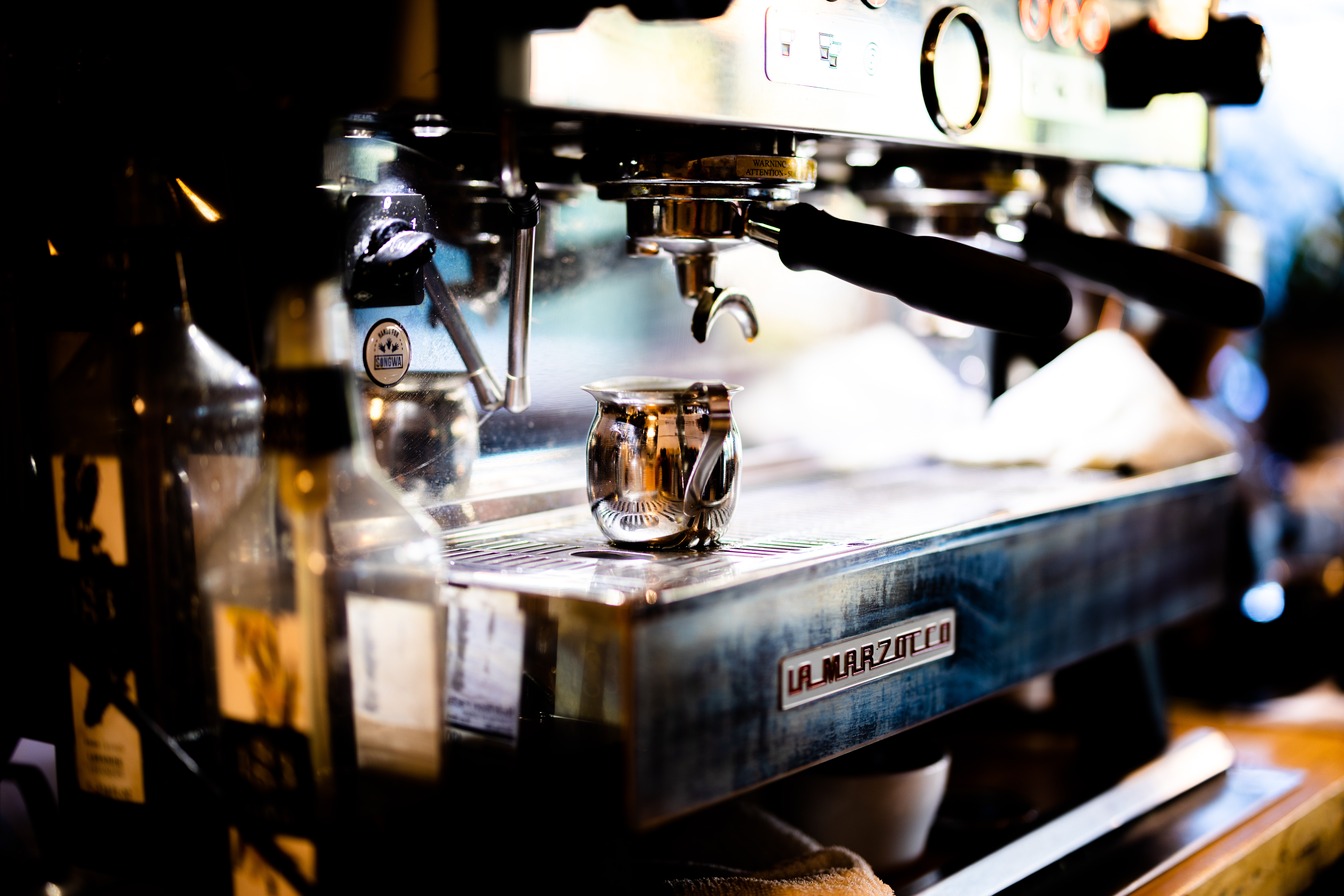 5 Go-To Cafes in Huntington Beach
Huntington Beach is a beautiful town with beautiful homes and views of the ocean. Still, maybe the most important question is, are there any good coffee shops? Come along with us as we tour through five go-to coffee shops in Huntington Beach.
---
5. Steadfast Cafe
Coffee has been a bright reminder that, among the long workdays, the little moments matter. Steadfast Cafe hopes to share a moment with you over a cup of your favorite beverages and foods. They believe that people are what make great food amazing and good companies great. Steadfast Cafe is family owned and operated, a Mom and Pop coffee shop. The owners love coffee, people, quality and care and believe that fresh ingredients and unique flavors are what sets us apart.
4. Sur Coffee
Sur Coffee has designed their space to inspire people to explore and experience the entire coffee journey and the many hands around the world that are involved in the production. Their hope is to inspire people with the entire narrative of the coffee they are enjoying. Sur roasts all of our coffee in house on a 5kg Mill City Roaster at their San Clemente location, creating exceptional blends and single origins for both their shop and wholesale for several other shops and restaurants around San Diego and Orange County. Their coffee bar features an array of espresso and specialty drinks, along with direct trade pour overs, teas, and local pastries.
3. 602 Coffee House
602 Coffee House loves to cater to locals and provide great coffee and a great experience. Along with coffee, they also serve acai bowls and delicious food! 602 has a lifelong appreciation for premier coffee and food. Whether you are looking for a quick pick-me-up, refreshing Açaí Bowls, or great beach views, discover 602 Coffee House in both Huntington Beach.
2. Succulent Coffee Roasters
Succulent Coffee Roasters is a specialty coffee roasting company based in Southern California. They help people drink delicious coffee that they can feel good about. Their four co-founders came together over their love of coffee to build a business that supports the communities and causes that they care about. They do that by sourcing, roasting, and sharing delicious specialty coffee with the world. Succulent Coffee's roastery keeps a steady supply of freshly roasted coffee flowing for a variety of wholesale clients throughout Los Angeles and Orange County.
1. Whip Dessert & Cafe
Whip Dessert & Cafe has a fantastic selection of unique coffee with their own coffee labels from Maui and Robusta from a family farm in Viet Nam. They also have a nice selection of tea, along with some delicious desserts and pastries that are baked daily in-house. Their flagship services include High Tea (afternoon tea) for their customers to experience their signature drinks and desserts with friends or families for a relaxing afternoon.
If anything, you now know five places to grab a cup of joe in Huntington Beach. If you have any more questions about this area, please let us know. If you want to know about activities in town or have real estate related questions, please feel free contact us, we would love to hear from you.
Looking for more guidance? We are happy to learn about your situation and discuss your options with no obligation. Contact the Brad Feldman Grou